Wonderful Ceremony- just what we wanted!
We can't thank Jacki enough for everything she did to make our day as magical as it was! We had ideas of what rituals and words we wanted to include, but we had no clue how it would come together in a ceremony. Jacki found a way to beautifully integrate and bring it all together in a way which felt so deeply resonant to us. We were so very grateful for the way she honoured and supported us to make our ceremony so personal and intimate. In herself, she brought warmth, energy and a wonderful presence to the day. Thank you Jacki - we only have the highest gratitude for your gift to us! I & R - September 2021
INTIMATE ELOPEMENTS / HANDFASTINGS / MICRO-WEDDINGS

Are you wanting an Enchanted outdoor Intimate Elopement, Handfasting or Micro-Wedding in Cornwall to begin your happily-ever-after?

Are you ready to commit to your loved one and would like a unique Engagement/Betrothal Ceremony.
I have a few interesting and unusual ideas for you to consider.

I would love to create a heartfelt ceremony in an incredible, wild Cornish location that has personal significance for both of you.

I will express the essence and uniqueness of your love story in a quirky, fun, unboring way.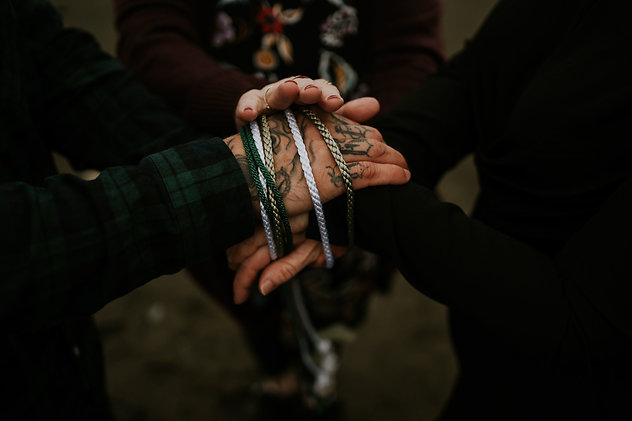 My SIGNATURE Wedding/Elopement/Engagement Package includes:


Face to face/Skype/Zoom consultation to find out your ideas and ceremony requirements.
Telephone and email consultations as required.
Preparation of ceremony, written and personalised to your requirements.
Advice and ideas for readings and vows.
Ceremony Rehearsal at agreed time and location (if needed).
Conducting of your ceremony at the agreed time and location.
Vow Booklets - handmade paper (if required)
Certificate - custom designed.
​Printed Copy of your ceremony script.
Celebratory Drink

PRICE: for my SIGNATURE CEREMONY and your UNIQUE, UNCONVENTIONAL CEREMONY - £700 (venue) or £900 (wild)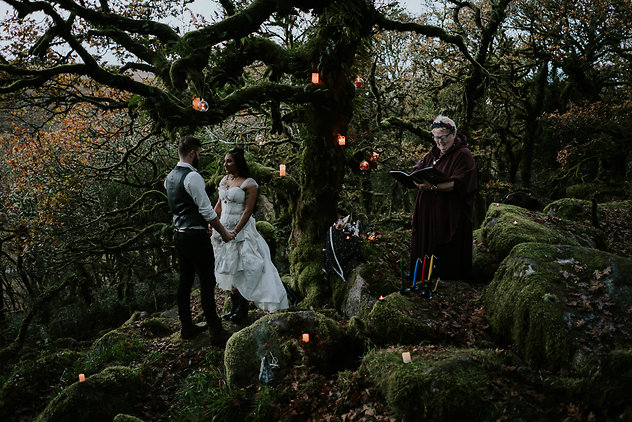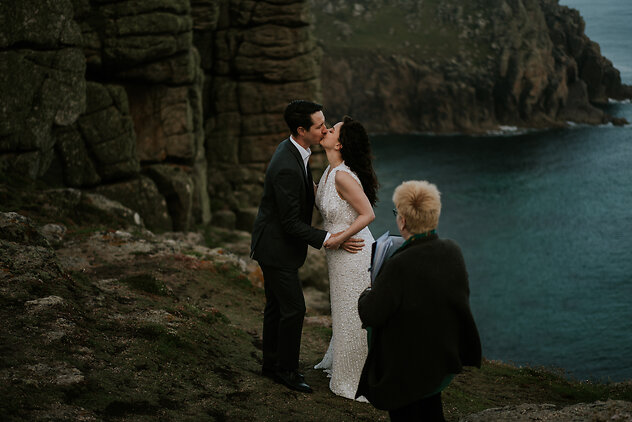 A Photography Package can be included with your Ceremony.
Price and availability on request.

The Package includes:


1 hour with Enchanted Brides, a professional Cornish wedding photographer click here
75 password protected digital images.
A set of 5 mini Polaroid photographs.
Telephone/email contact with photographer.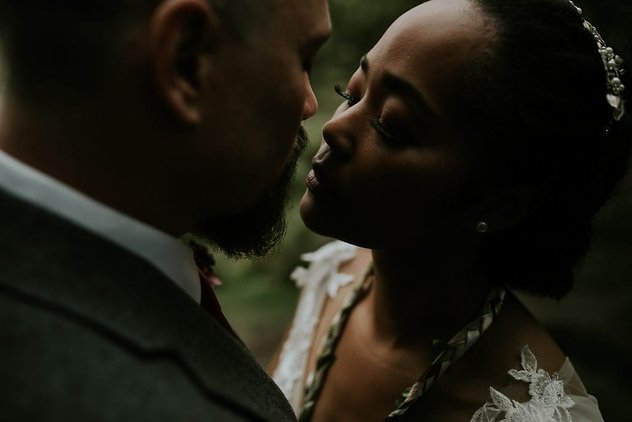 ​I am also able to offer:

VOW RENEWALS - BABY NAMING - RITES OF PASSAGE - BETROTHAL CEREMONIES - COMMITMENT AND UNITY RITUALS

Prices on request.
I look forward to meeting you and helping you create a magical outdoor, Intimate Elopement, Handfasting and Micro-Wedding ceremony in Cornwall that will bring you many years of wonderful memories.


​Mileage will be charged at .45p per mile after a 60 mile radius of Penzance.


A non-refundable booking fee of £300 is required to secure your booking and date.
The balance will be due 1 month before your ceremony.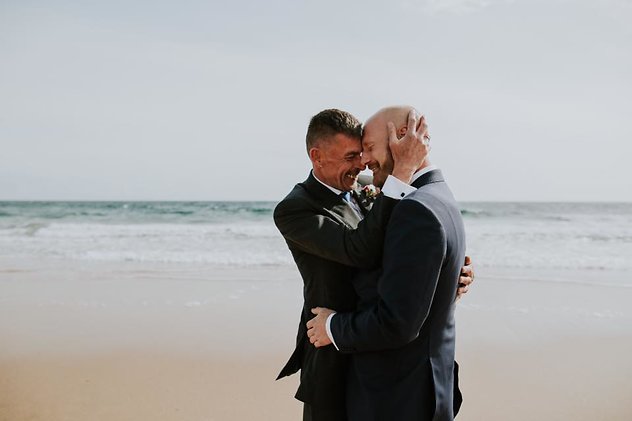 To book your own ceremony, click here


Back to top